KENYAN DELIVERS THE TRUTH ABOUT DRUGS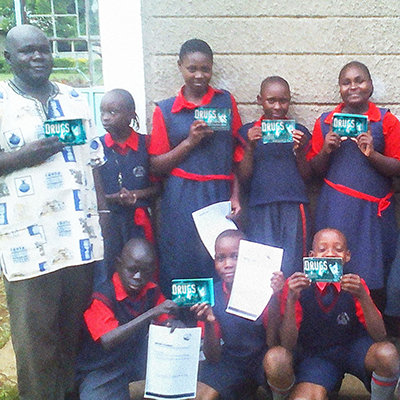 Alarming school dropout and unemployment rates translate into widespread drug abuse.
Humanitarian Elijah Ogeda, of the nonprofit Youth Art Development and Entrepreneurship Network, has long been troubled by what he calls the epidemic of drug abuse in Kenya. Unemployment rates in the West African nation are estimated at 40 percent—among the highest of any country in the world. With only 60 percent of students making it to secondary school, Kenyans of all ages find themselves with too much time on their hands and drifting into lives of addiction.
"I am deeply concerned about the younger generation," Ogeda says. "They need the right kind of information on drugs so that they can make informed decisions in the future."
Hence, Ogeda's interest in the Truth About Drugs. After finding the Foundation for a Drug-Free World online, he says, "I felt I needed to share what I knew with others, rather than bury people who died of drug abuse. This is the information one needs to make the right choice."
The day after Ogeda received his Truth About Drugs Education Package, he delivered the program to youth in Living Streams Primary School in the port city of Kisumu. He reported that, through watching the PSAs and documentary, students realized they did not have to experience everything for themselves—that they could decide not to do drugs simply on the basis of now knowing the truth.
Ogeda looks forward to bringing more of that truth to his people.
---
WE

really

WANT TO HEAR FROM YOU
What difference does it make in a young person's life to get the truth about drugs? Here it is from the thankful students who will never be the same again.
"At the beginning I knew about most of the drugs, but not the side effects and long- and short-term effects. Now I feel very educated. Drugs are the worst thing to do yourself. I feel that it is my duty to live a drug-free life, and help others live one too." —G.H.
"It's never going to be worth losing everything over one hit." —L.O.
"I feel like I have a lot of knowledge as to what drugs are, what they will do to your body and how they'll impact your life." —P.E.
"I feel very lucky because now I know that drugs have a harmful effect on you. I would start a protest to help prevent drug use." —M.K.
"I am glad I learned these facts because I will stay away from drugs 100%." —E.M.
"I don't even want to see them in others' hands." —T.E.
"I didn't know how they affected you and [The Truth About Drugs] really helped me 110% not to do them." —J.M.
"I want to stay away from drugs and keep family and friends away from them too." —C.G.
"I never really understood what drugs did to your body and actually how bad they are. I would like to teach other kids what I learned." —L.T.
---
DONATE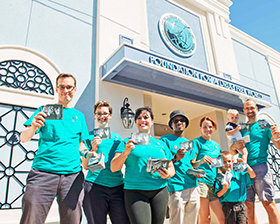 Support the Foundation for a Drug-Free World and help protect young lives from the destructive effects of drugs. Your contributions enable us to make our educational materials available free of charge to schools, youth organizations and other groups and individuals. Your support helps empower people with the facts they need to live healthy, drug-free lives.
---