FROM DRUG TRAFFICKER TO YOUTH MENTOR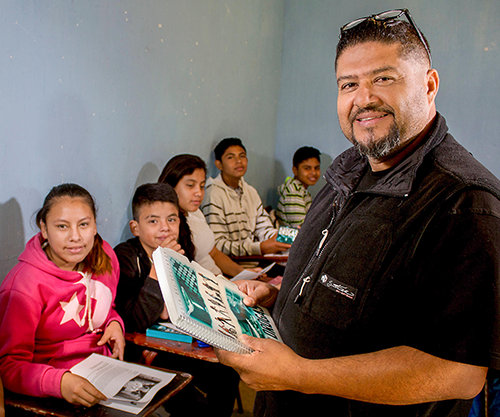 Tony Mendez is determined to use what he learned from his mistakes to give back to youth today so they can have a better future.
Despite growing up to pastor parents in a Christian home, Tony Mendez, born in Guatemala and raised in California, got lost along the way.
At 18 years old, caught with cocaine, he went to jail for the first time. When released, he told himself he would change, but eventually joined a gang and got even deeper into drugs.
His parents tried to help but didn't know how.
At 24 years old came the news that his father had only three months to live. Mendez was devastated. "I wanted to make up for everything I had done, in those three months," he says. He spent day and night with his father, but he finally passed in August 1994. "I felt so guilty that, when he was alive, I did not listen to him."
While Mendez would like to say that was the turning point, the loss only drove him deeper. He eventually found himself also into drug trafficking—smuggling drugs through LA International Airport.
"I was killing myself little by little," he recalls.
From 1985 to 2001, he went to jail some 20 times. He also married and became a father. But it wasn't until 2001, in prison with a two-year-old son back home, that he finally saw the light.
"I didn't want my son to take the same road," he says. "I was tired of running away from reality and always being unhappy. I made a final and truthful decision: I was going to make a difference in my life and help others."
From that day on, now 15 years later, Mendez hasn't touched a drug. And he's making good on his decision to help others.
He returned to Guatemala and founded Juvenile Intervention Program, a program that steers youth away from drugs and crime through life skills classes, school tutoring and field trips to the jail and morgue. "To show them where they will end up if they keep doing drugs," says Mendez.
At the core of his program are the 19 lessons of The Truth About Drugs curriculum, made available free of charge to educators. Each lesson takes youth through the 14 booklets of The Truth About Drugs, giving the true data about the most commonly abused drugs from marijuana and alcohol to synthetic drugs and cocaine to prescription drug abuse.
The booklets are flanked by the Real People, Real Stories documentary, where former addicts tell of their experiences on those drugs.
"The more you know about drugs the more you think before using—you are not so curious," he says. "It's hard to see these kids fall for drugs and violence. I know from experience how it feels not to have a person to talk to and make bad decisions."
But it wasn't until 2001, in prison with a two-year-old son back home, that he finally saw the light.
He tells of one of the many lives he's touched: "A 13-year-old kid came to me after class and told me he needed help—he was on drugs, was a hit man and he didn't know a way out. I got him into rehabilitation and, once a week, taught him The Truth About Drugs. Now he is back in school and his grades and life have changed. And he wants to be a drug counselor."
Mendez has now mentored hundreds of youth across seven schools and gets calls every other day from parents who want their kids in his program. He even visits the youth that "didn't listen"—now in jail.
"I see myself in every kid that calls out for help. Because everybody deserves a second chance," he says. "When I see the kids hungry for knowledge and they come to me and want to hear me out, or call me when they have problems, then I know I am making a difference. If my father was alive, I know he would be proud of me.…It's the same thing he was doing as a pastor—helping others."
---
DONATE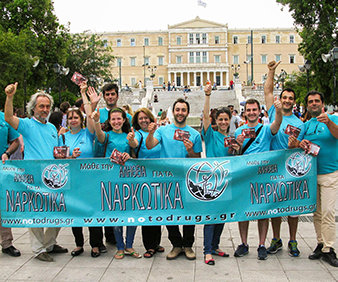 Support the Foundation for a Drug-Free World and help protect young lives from the destructive effects of drugs. Your contributions enable us to make our educational materials available free of charge to schools, youth organizations and other groups and individuals. Your support helps empower people with the facts they need to live healthy, drug-free lives.
---