THE TRUTH ABOUT KRATOM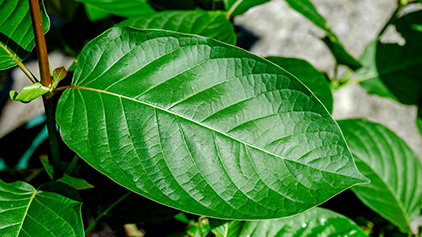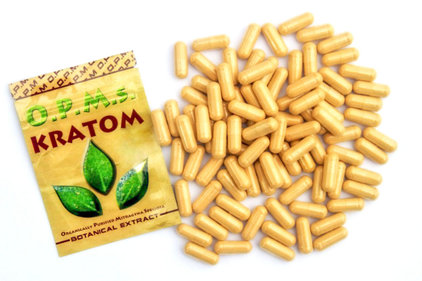 Some consider kratom just as dangerous as heroin and meth. But what is it?
Students were purchasing it in convenience stores. One kid was so addicted, he had to go to rehab. It is comparable to synthetic heroin," reports one prevention specialist.
Kratom is a tropical tree (Mitragyna speciosa) indigenous to Southeast Asia. Its bitter leaves, containing psychoactive opioid-like compounds, are consumed for their mood-altering effects, pain relief and as an aphrodisiac. People chew it, smoke it, brew it or add it to food. It goes by many names: herbal speedball, biak-biak, ketum, kahuam, ithang or thom. It is sold in health stores, smoke shops, and online as a green powder, in capsules or as an extract or gum.
Acute side effects include nausea, itching, sweating, dry mouth, constipation, increased urination and loss of appetite. Long-term use can cause weight loss, anorexia, insomnia and skin darkening. Some have reported experiencing "kratom psychosis"—hallucination, delusion and severe confusion.
Kratom is addictive. In one study, 50 percent of long-term users (six months or longer) experienced severe withdrawal symptoms, such as hostility, aggression, emotional changes, achy muscles and bones, and jerky limb movement; 80 percent attempting to stop were unable to.
Australia, Myanmar, Malaysia and Thailand have banned kratom and several other countries heavily regulate it. In the US, it is federally unregulated but illegal in six states.
---
WE

really

WANT TO HEAR FROM YOU
In this issue you saw the power of driver ed teachers and school resource officers to reach youth with drug education. Here is what they are saying about the Truth About Drugs program.
TRAFFIC EDUCATION EXECUTIVE BOARD MEMBER
"I use your Drug-Free curriculum all the time and it is fantastic. As a matter of fact, we are in our drug unit now in traffic education. I used the 'skit' part on alcohol and it was probably the neatest thing I did in a long time. I will be incorporating the other units later this session. A sincere and appreciative, thank you!"
SCHOOL RESOURCE OFFICER, ILLINOIS
"As an instructor of DARE I really like the layout of the Truth About Drugs program. The lesson plan is not a 'little kid' type lesson. It really helps kids think and helps to develop good decision making."
DRIVER ED TEACHER, VERMONT
"Students often tell me the Drug-Free World videos are very professionally produced and are some of the best videos I show. When I teach several classes at the same time I don't remember what drug video I showed last. The kids always remember! They are paying attention to this in my class."
SCHOOL RESOURCE OFFICER, FLORIDA
"Your Truth About Drugs Education Package has been extremely helpful in getting a clear and realistic word out to youth in my school about the dangers of drugs. Thank you again for this extremely valuable program."
DRIVER ED TEACHER, NEW HAMPSHIRE
"The students relate to the real-life situations that people experience. This curriculum is outstanding!"
DRIVER ED TEACHER, VIRGINIA
"The information is very good and informative. In reality, you do not need to reinvent the wheel. The information is provided for you and all you need to do is use it. An excellent resource!"
---
DONATE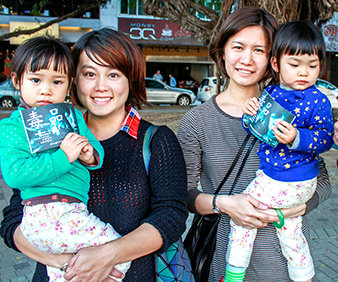 Support the Foundation for a Drug-Free World and help protect young lives from the destructive effects of drugs. Your contributions enable us to make our educational materials available free of charge to schools, youth organizations and other groups and individuals. Your support helps empower people with the facts they need to live healthy, drug-free lives.
---