FREE
THE TRUTH ABOUT DRUGS BOOKLET SET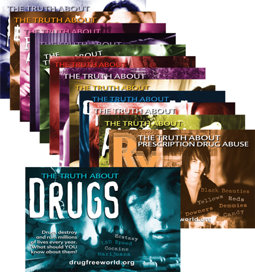 Available in 22 languages, this series of fourteen illustrated publications is easy to understand, each booklet carrying factual information and real stories from former users that strike a chord with people of all ages.
Simple but powerful information about drugs.
The first of the series is The Truth About Drugs, which describes how drugs work and their mental and physical effects.
Each of the other twelve booklets in the series focuses on one of the most commonly abused drugs, exposing the myths by giving the truth about the short-term and long-term effects of the drug.
Request your FREE booklet set, The Truth About Drugs.