REACHING KIDS IN THE OLYMPIC CAPITAL OF THE WORLD
LAUSANNE, SWITZERLAND
17 July 2022
Volunteers from the Foundation for a Drug-Free World Lausanne, Switzerland, are reaching kids with real testimonies.
When one thinks of Switzerland, one immediately expects breathtaking landscapes, economic prosperity, exquisite chocolate, precision and a well-organized society. While this may be true, the country nevertheless faces social issues, and drugs are one of them.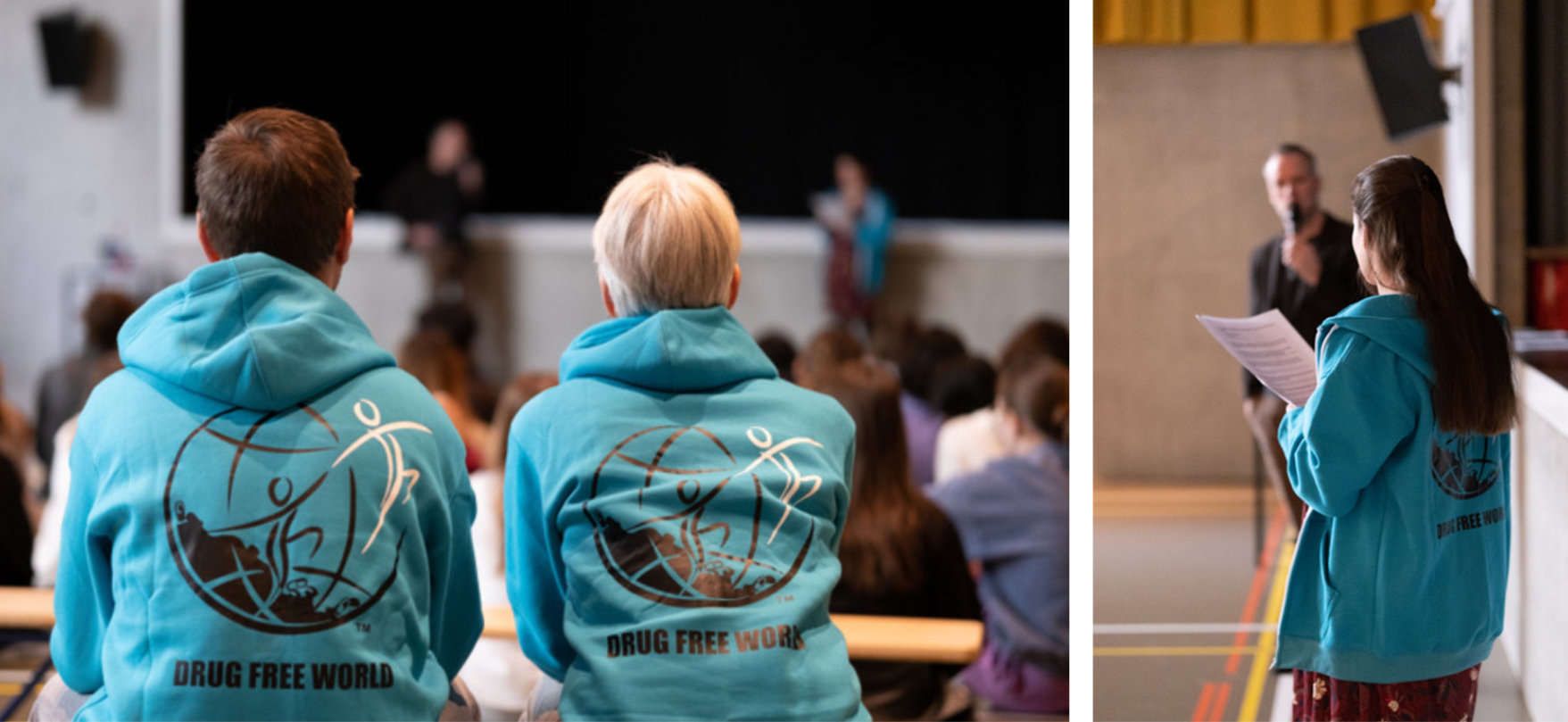 Whether illegal drugs, medicinal drugs or alcohol, the statistics speak for themselves—one third of the Swiss population has admitted to having consumed cannabis, while some 200,000 smoke it regularly. When it comes to alcohol, an estimated one in three people have someone in their surroundings suffering from alcohol problems.
But Foundation for a Drug-Free World Lausanne is determined to educate the community and especially the youth on the dangers of drugs to equip them with the tools they need so they do not become a statistic.
Volunteers organized a lecture in a school in the world's Olympic Capital, Lausanne, where 64 teenagers learned the cold hard facts about drugs. The seminar was very interactive, with the live testimony of a former drug user, a question-and-answer session and an opportunity for students to communicate their concerns and thoughts about drugs. At the end of the lecture, students signed the pledge to live drug-free.
The director of academics of the school described the presentation as "an important and powerful message" that the Foundation for a Drug-Free World Lausanne is carrying across its region to empower their community and youth with knowledge to make the right choices and live healthier lives.