YOUNG ACTIVIST EDUCATES INDIAN REGION ABOUT DRUGS
Find out how an eleven-year-old role model is reaching thousands with her message of living a drug-free and healthy life in India.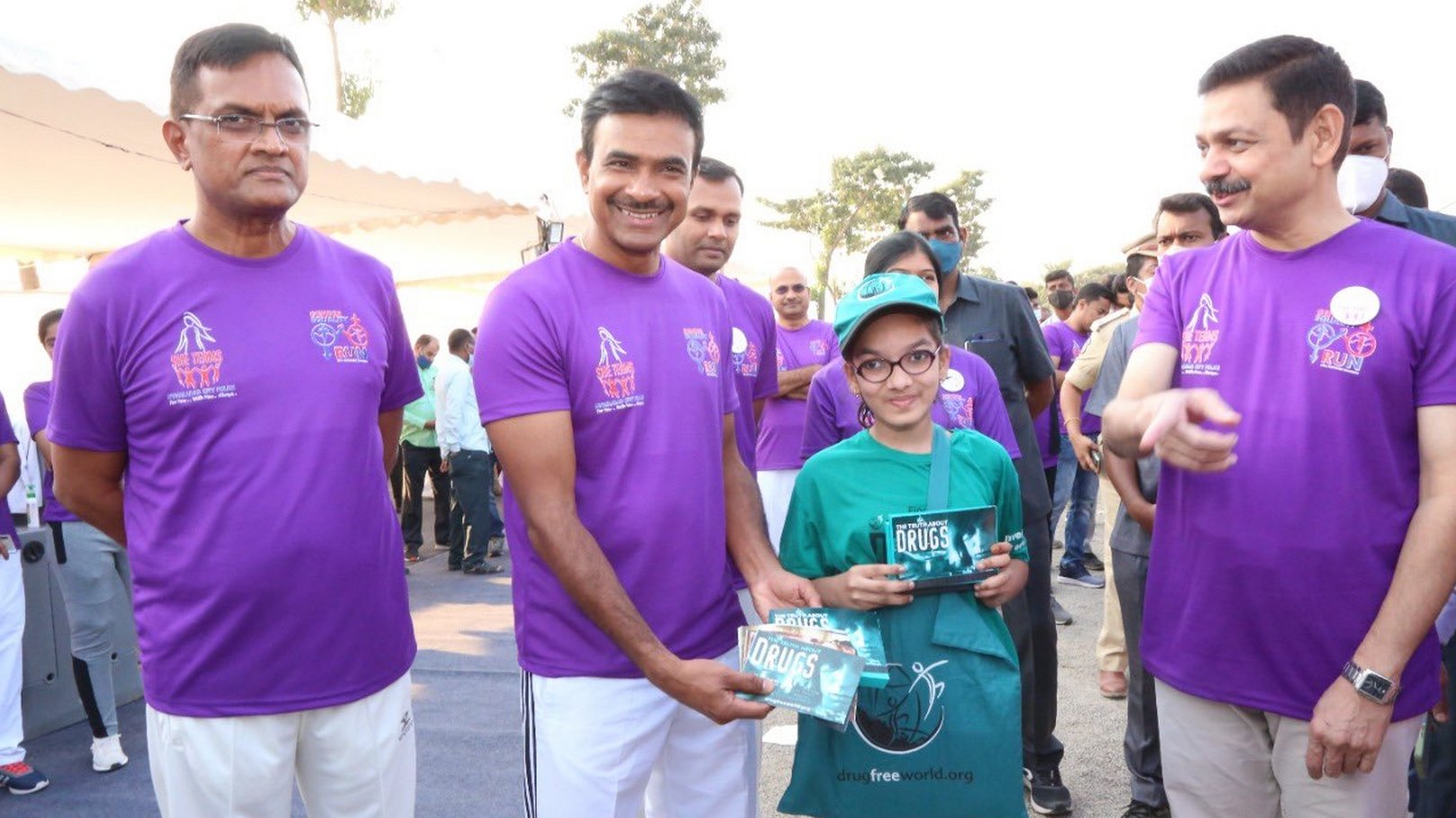 Eleven-year-old student Taniya Begum is not like any other kid. Despite her age, she decided to take drug awareness to heart and achieve her goal: "To make sure that youth, my peers—the future generation of my country—know the real facts about drugs, so that they can choose to stay away from them and to make sure that my country will prosper and youth will have a bright future as a result of this change."
Begum first heard about drugs through television and asked her father what they were. She witnessed the effects of alcohol and cigarettes on TV and on the streets where she lives in Telangana, southern India. Examples included violence, numbness, car accidents, crimes and even murders.
She joined her father, a drug-prevention activist and taxi driver in the city of Hyderabad, at drug awareness charity events. Her prevention actions were publicized on social media, and she was appointed Junior Ambassador for the Foundation for a Drug-Free World India.
Realizing the risks and repercussions of youth exposure to drugs, she took action. With the help of her school principal and peers, she prevented a wine and beer shop from opening in front of her school.
She engaged people of all ages to support her campaign. They distributed thousands of The Truth About Drugs booklets to tuk-tuk and taxi drivers, participants of charity runs, college students and underprivileged children in her city at public and community events of every kind. Begum spread the cold, hard facts about drugs to the community at large.
Her hard work has not gone unnoticed. She received several awards for her actions and was recognized by a commissioner of police and the state education minister.