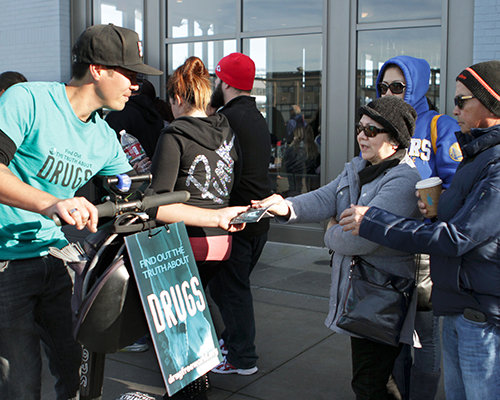 Foundation for a Drug-Free World volunteers reach tens of thousands of fans from across the country in their largest US booklet distribution to date.
read more >>
---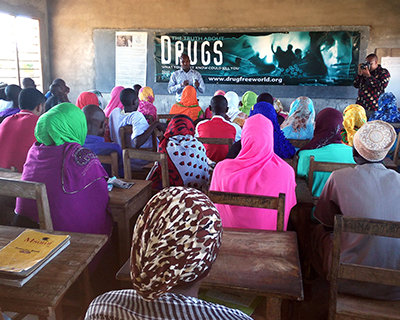 How one man who suffered the deep personal loss of a close family member at the hands of drug abuse is waking up the youth of his nation to the truth so they can halt the problem.
read more >>
---
How one mother who lost her only child to heroin is fighting back with the Truth About Drugs.
read more >>
---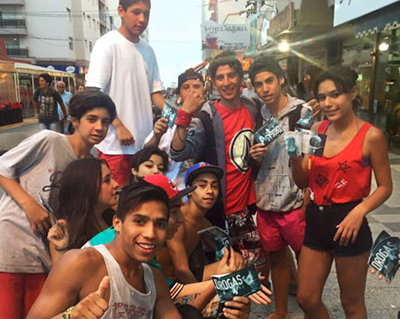 ---
FACTS

1 IN 15
INDIVIDUALS
who take nonmedical prescription painkillers will try heroin within 10 years.

680,000
AMERICANS
used heroin in 2013, nearly double the figure in 2007.

26 MILLION
PEOPLE
abuse opioids worldwide.

A 50%
DROP IN PRICE
for heroin since the 1980s makes it more accessible to the average American.

16,651
PEOPLE DIED
overdosing on opioid painkillers in the US in 2010, more than 3X the number two decades ago.
---
WE NEED YOUR HELP
Support the Foundation for a Drug-Free World and help protect young lives from the destructive effects of drugs. Your contributions enable us to make our educational materials available free of charge to schools, youth organizations and other groups and individuals. Your support helps empower people with the facts they need to live healthy, drug-free lives.
---