A JUNE TO REMEMBER—DRUG-FREE WORLD NEW YORK SHOWS US HOW IT IS DONE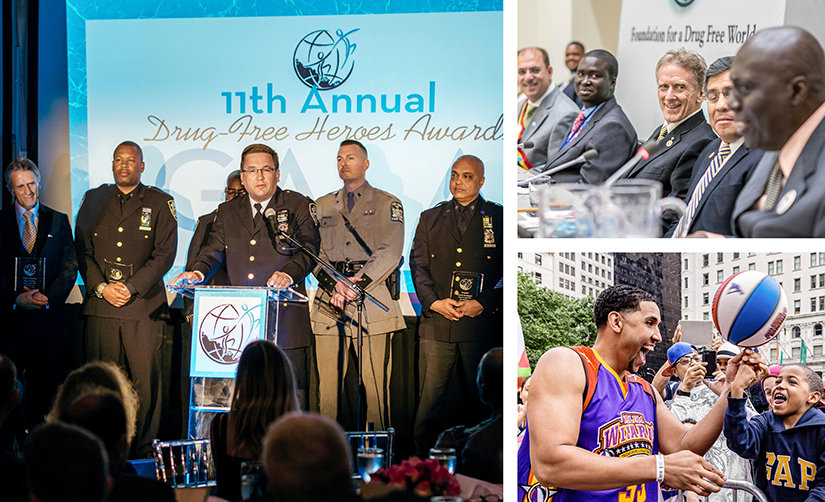 The Drug-Free World New York chapter takes June by storm with events across the city from the Puerto Rican Day Parade, to the United Nations, to a Heroes Awards Gala and more.
To say that our New York Drug-Free World (DFW) chapter has been busy is an understatement. When the US Department of Health and Human Services declares the opioid epidemic a public health emergency, there is no time to rest.
June 2018 is but one example of their tireless work. It all started with a Drug-Free Basketball Tournament at the Medgar Evers College in Brooklyn, co-hosted by Bobby "Zorro" Hunter, Chairman of the Retired Harlem Globetrotters.
Next came the 11th Annual Drug-Free Heroes Awards Gala, recognizing 15 awardees for their dedication to drug education. They included members of the New York Police Department, a New York state trooper, Miss New York and others.
On its heels followed the 2nd Annual Truth About Drugs Concert in Brooklyn's Canarsie Park, joined by the nonprofit My Time Inc., the Speak Life Tour, the local New York Police Department and various artists.
On that same day, held at the United Nations was the International High-Level Conference on Drug Education, Sports and Cultural Empowerment, sponsored by the Permanent Mission of Senegal and the International Human Rights Commission. Also speaking was General Edwin Najera, Director of DFW Guatemala, officials from New York City and more.
When the US Department of Health and Human Services declares the opioid epidemic a public health emergency, there is no time to rest.
But in the city that never sleeps, they rolled right into a Drug-Free World float in the Puerto Rican Day Parade, joined by the Harlem Wizards and Miss Manhattan, Michelle Ley. The Wizards performed basketball acts with the crowd and 4,000 The Truth About Drugs booklets were distributed along the way.
Then came the final event at the Church of Scientology New York, where members of the Alliance of Chaplains and Law Enforcement Association gathered to plan how different faiths can work together in the community. As drugs can entrap anyone, the Truth About Drugs materials are a tool for everyone.
---
FACTS
KIDS ON DRUGS
The purpose of Drug-Free World is to reach kids before drugs do, and here is why:
11%
OF ALL ALCOHOL
consumed in the United States is done so by young people aged 12 to 20
35%
OF STUDENTS
in the European Union engaged in heavy episodic drinking in a one-month period
35.1%
OF 12TH GRADERS
in America smoked pot in the last year
13%
OF PEOPLE
who start smoking pot as teenagers become dependent on it
50%
OF TEENS
are less likely to use drugs when they learn about drugs from their parents than those who don't
---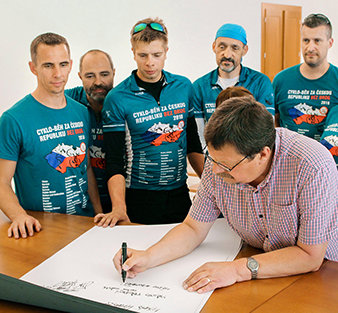 SAVE YOUNG LIVES
Support the Foundation for a Drug-Free World and help protect young lives from the destructive effects of drugs. Your contributions enable us to make our educational materials available free of charge to schools, youth organizations and other groups and individuals. Your support helps empower people with the facts they need to live healthy, drug-free lives.
---