THE WHOLE TRUTH ABOUT DMT
The effects of the world's most powerful psychedelic—Dimethyltryptamine—DMT.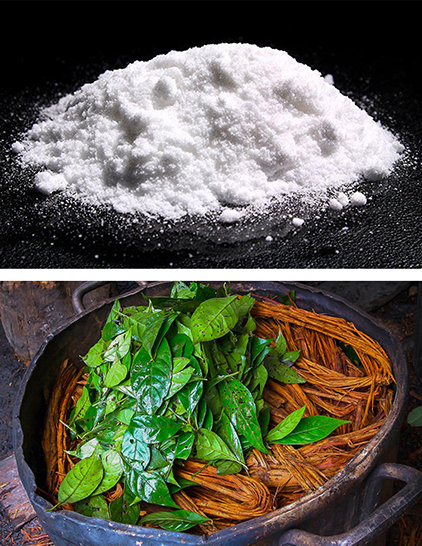 Dimethyltryptamine or DMT, the powerful psychedelic, has many names: the Spirit Molecule, Elf Spice, Dimitri, Fantasia, Businessman's Trip, Businessman's Special and 45-minute Psychosis. A crystalline powder from plants found in Mexico, South America and Asia, it is most commonly inhaled, causing reactions lasting from 5 to 45 minutes. But mixed in brews such as the South American drink ayahuasca, reactions can last three to four hours.
DMT can produce visual and auditory hallucinations, as well as euphoria, dilated pupils, increased heart rate and blood pressure, dizziness, coordination problems, nausea, anxiety and paranoia. High doses can lead to coma and serotonin syndrome which has symptoms of agitation, muscle rigidity, migraine headaches, chills, diarrhea and fever. This can even lead to seizures, irregular heartbeat, unconsciousness and death.
Some long-term users experience flashbacks months or years after use and may experience drug-induced psychosis which includes disordered mood, disorganized thoughts and paranoia.
DMT has been around for hundreds of years, but was popularized in the 1980s and '90s by Terence McKenna and by Rick Strassman, who wrote DMT: The Spirit Molecule. McKenna died of brain cancer, which—though denied by his doctors—he feared was brought on by his extensive use of psychedelics and marijuana.
---
WE REALLY WANT TO

hear

FROM YOU
Educators everywhere who implement the free Truth About Drugs materials to reduce drug abuse express their thanks.
HUMAN RESOURCES DEPUTY RECTOR, NATIONAL ACADEMY OF STATE BORDER GUARD SERVICE, UKRAINE
"Thank you very much for the educational materials you sent us. It goes without saying that they will help us to raise in effectiveness our educational process to get our students to live healthy and drug-free lives. The Truth About Drugs Education Package is well prepared and arranged."
ADJUNCT FACULTY MEMBER, MINNESOTA
"I use the blue boxes that have all the booklets in them. Often times we go through all the booklets in class. I use them a lot in education and in my practice. Can I get 20–25 more?"
TEACHER, WESTERN CAPE, SOUTH AFRICA
"The course was a fantastic opportunity for students to engage with the topic of drugs and to learn about their effects and consequences. We really appreciated the fact that the booklets were even made to be South African specific."
EDUCATOR, DRUG EDUCATION NGO, RUSSIA
"We have received materials from you, and they have assisted us in our work. We are pleased and proud of this cooperation. These are the only materials that are of interest to the kids. Thank you!"
HEALTH TEACHER, ARKANSAS
"Yes, I received the booklet sets. I give health classes at two different campuses. The school says my classes are having a huge impact on campus. The impact increased when I began implementing the Drug-Free World program in my class lessons. My new students are asking about them and asking to know what the little blue boxes are that I give out."
---
FACTS
PSYCHEDELICS: THE FACTS
Psychedelic drugs include DMT, LSD, PCP, mescaline and psilocybin. Here are the facts:
1 to 7
PERCENT
of 15- to 16-year-old school students in 24 European Union states and Norway have used hallucinogenic mushrooms
4.2
PERCENT
of Europeans between 15 and 24 years old have tried LSD at least once
10 to 12
HOURS
is the length of time hallucinogenic effects of peyote or mescaline can last
32
MILLION
people in the US are users of psychedelic drugs
53
PERCENT
increase in DMT usage in the US between 2006 and 2012
---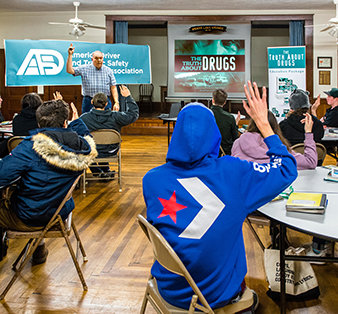 SAVE LIVES FROM DRUGS
Support the Foundation for a Drug-Free World and help protect young lives from the destructive effects of drugs. Your contributions enable us to make our educational materials available free of charge to schools, youth organizations and other groups and individuals. Your support helps empower people with the facts they need to live healthy, drug-free lives.
---