NEW ZEALAND MAKES CHANGE WITH THE TRUTH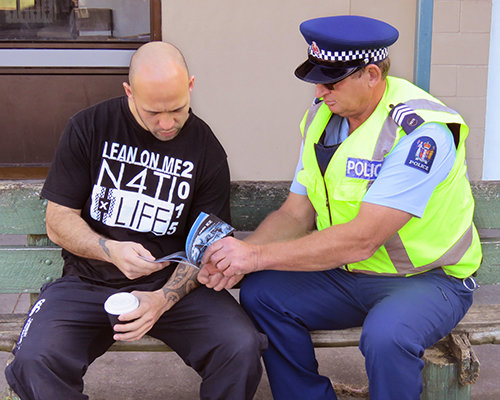 Sergeant Lexmond of Gisborne, New Zealand, now has an effective partner: The Truth About Drugs.
Sergeant Gregory Lexmond of New Zealand says drugs are a waste of time, money and life.
"These vices are taking away the very spirit of our people and many are unaware of the harmful effects," he says.
Fortuitously, Lexmond came upon The Truth About Drugs booklet on an office counter this past spring. Struck by its precision and impact, he wrote to the Foundation for a Drug-Free World requesting his own materials.
Since receiving them, Lexmond has begun distributing the booklets in the high-crime neighborhoods in his area that need it most.
One of Lexmond's colleagues, who had conducted a recent series of drug busts resulting in 35 arrests, returned to visit every one, delivering them booklets. Each said they had no idea, and were amazed that the police were working to help them, rather than lock them up.
That's what Lexmond wants to see: "Education not incarceration," he says.
But for those for whom it's too late, Lexmond also shared the materials with the Custody Sergeant in charge of their station's prison cells. Though she normally rejects all literature—knowing from experience it will only clog the toilet—she made an exception for The Truth About Drugs booklets.
This is why, little more than a month into his work with the program, Lexmond is optimistic.
"I believe that this is a start to effect real change," he says.
---
WE

really

WANT TO HEAR FROM YOU
Tens of thousands of diverse educators and activists across the globe use the Truth About Drugs program. What do they have in common? They care about their communities, and love the materials.
ONLY POSITIVE FEEDBACK
I am utilizing this program in my community—one which is rife with addiction and drug culture… I also utilize it at youth church groups and in my intervention program that I have had operating for a while now! I have had positive feedback from colleagues and parents and even kids who have come out from 'diversion' programs—gives everybody a chance to learn and participate… most are so far committed to changing their lives!
EXCELLENT QUALITY
These materials are of excellent quality and very useful for serving adult addicts. The information is presented in an easy to understand format without talking down to anyone.
OUTSTANDING PROGRAM
This is an outstanding program! Magnificent material and I am extremely excited about taking it into my community.
A BIG HELP IN THE FIGHT AGAINST DRUG ABUSE
It is easy to comprehend, especially for the students. Very straightforward. I used it in my lectures to medical students and in the community, the audience can relate to what was written in the materials. It is a very big help already in the fight against drug abuse.
STUDENTS ARE FANS
My students loved the documentaries and PSAs! Next year I plan on hanging all the posters. I love this program and can't believe I didn't start it sooner!
NO FEAR TACTICS
I found the program by searching for educational videos about drugs on YouTube. I think it is very good quality. It uses the truth to educate students and real people's stories instead of fear tactics that lie to get shock value.
---
DONATE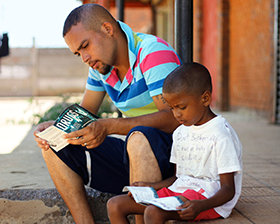 Support the Foundation for a Drug-Free World and help protect young lives from the destructive effects of drugs. Your contributions enable us to make our educational materials available free of charge to schools, youth organizations and other groups and individuals. Your support helps empower people with the facts they need to live healthy, drug-free lives.
---