DRUG-FREE BOGOTÁ DAY LAUNCHES SECOND YEAR TO REACH ONE MILLION COLOMBIAN CITIZENS
In 2019, Drug-Free World Colombia continues its campaign to bring the Truth About Drugs to the nation with the ultimate goal of a drug-free nation.
Again this year, Drug-Free World Colombia will proudly hold its second annual Drug-Free Bogotá Day in partnership with local government officials, the police and military, all with the ultimate goal of having one million citizens signed on to lead a drug-free life.
This goal was launched in 2018 when the day was officially inaugurated by the Bogotá government as Drug-Free Bogotá Day. To carry out that first day in style, DFW Colombia had it under control with more than 400 volunteers geared up with The Truth About Drugs booklets, clipboards and pledge boards at over 35 locations across the city. Their message was simple: "Less Drugs = More Life."
The morning began with a news conference featuring executives of the Colombian National Police, including Lieutenant Colonel Angelica Bedoya, Chief of Prevention of the National Police. Also participating were Miss Colombia International, actor/producer Agmeth Escaf and Ingrida Lingyte, President of Drug-Free World Colombia.
Bogotá TV stations announced the special day and encouraged people to come out and sign the Drug-Free Pledge. City TV did an interview of Lingyte and the news also ran on Canal Capital, RCN TV and CM1 TV. Seven radio stations, including the National Police Radio, and El Tiempo newspaper also carried the news.
No corner of the city was untouched, whether by DFW booth, media coverage or social media reach.
TV and movie personalities and sports figures used their social media to encourage the people of Bogotá to make this life-affirming commitment. No corner of the city was untouched, whether by DFW booth, media coverage or social media reach. Drug-Free Bogotá Day closed with 40,000 signatures on pledges, while nearby cities created their own Drug-Free Day.
More activities launched in recent months are all now leading to the second Drug-Free Bogotá Day for 2019. Drug-Free World is not letting up until the goal of one million pledges to live drug-free is reached.
---
FACTS
PSYCHEDELICS: THE FACTS
Psychedelic drugs include DMT, LSD, PCP, mescaline and psilocybin. Here are the facts:
1 to 7
PERCENT
of 15- to 16-year-old school students in 24 European Union states and Norway have used hallucinogenic mushrooms
4.2
PERCENT
of Europeans between 15 and 24 years old have tried LSD at least once
10 to 12
HOURS
is the length of time hallucinogenic effects of peyote or mescaline can last
32
MILLION
people in the US are users of psychedelic drugs
53
PERCENT
increase in DMT usage in the US between 2006 and 2012
---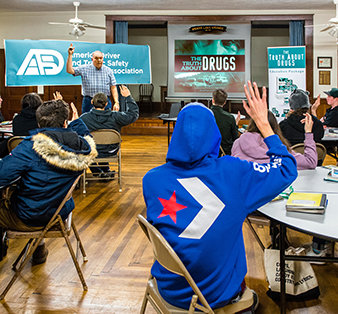 SAVE LIVES FROM DRUGS
Support the Foundation for a Drug-Free World and help protect young lives from the destructive effects of drugs. Your contributions enable us to make our educational materials available free of charge to schools, youth organizations and other groups and individuals. Your support helps empower people with the facts they need to live healthy, drug-free lives.
---