SOUTH AFRICA RAISES ITS VOICE TO FIGHT VIOLENCE AGAINST WOMEN AND CHILDREN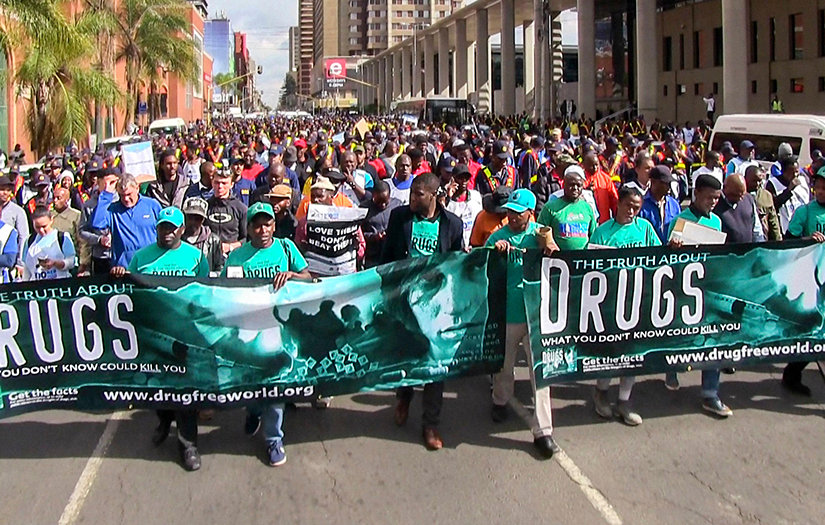 It has been shown that the majority of violence against women and children is fueled by drugs, which is why Drug-Free World joined the 100 Men March in Pretoria, South Africa.
The 100 Men March wound its way through the streets of Pretoria, South Africa, highlighting the impact of violence against women and children, calling for its end. Men and women from across South Africa and from every walk of life joined the march—from judges and lawyers to clergy of every faith, police, nurses, civil servants and, of course, Drug-Free World (DFW) volunteers.
As DFW South Africa Executive Director Carmen Margro explains, "People tend to think that they can solve their problems by using drugs, not realizing that they are actually making it much, much, much worse. I found out that about 98 percent of abuse stems from drugs, alcohol—some form of addiction."
The World Health Organization reports, "Strong links have been found between alcohol use and the occurrence of intimate partner violence in many countries. Evidence suggests that alcohol use increases the occurrence and severity of domestic violence." It was therefore more than appropriate that DFW joined the movement.
The march, led by a police brass band, went from Church Square to the southern lawns of the Union Buildings, the official governmental seat of South Africa. The procession could have easily been renamed the 1,000 Men March, as more than 1,000 marched arm in arm through the streets.
"People tend to think that they can solve their problems by using drugs, not realizing that they are actually making it much, much, much worse."
Joining in were the South African minister of administration, minister of communication, minister of women, police minister and other deputy ministers. Commissioner of Gender Equality Mbuyiselo Botha honored former president Nelson Mandela and anti-apartheid activist Albertina Sisulu as part of the message of the march, stating, "We also wanted to put men at the center stage to make sure that men raised their voices to say that violence against women would not happen and that they would not look the other way."
During the march, DFW distributed over 5,000 The Truth About Drugs booklets.
---
FACTS
DRUG ABUSE AND ATHLETES
Drugs—from street drugs to steroids and painkillers to alcohol—destroy our athletes.
67
PERCENT
of competitive powerlifters have used anabolic steroids during their careers
52
PERCENT
of football players who play professionally in the US use opioids at some point in their careers
71
PERCENT
of those pro athletes who use opioids admit to misusing them
28
PERCENT
of college athletes used cannabis in the past year
207
MILLION
prescriptions were written for opioid painkillers in a single year, up from 76 million 8 years earlier
---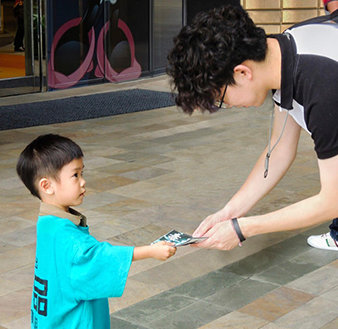 SAVE YOUNG LIVES
Support the Foundation for a Drug-Free World and help protect young lives from the destructive effects of drugs. Your contributions enable us to make our educational materials available free of charge to schools, youth organizations and other groups and individuals. Your support helps empower people with the facts they need to live healthy, drug-free lives.
---