FORMER ADDICT HEADS EFFORT TO SAVE LIVES IN SOUTH AFRICA WITH THE TRUTH ABOUT DRUGS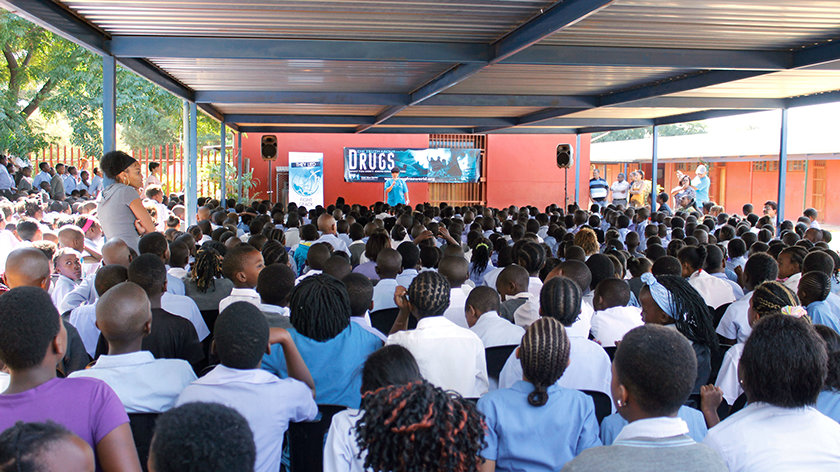 Carmen Margro, former addict now leading the Foundation for a Drug-Free World South Africa, calls saving lives with the Truth About Drugs "the best high" she's ever had.
When South African Carmen Margro found the Truth About Drugs online her first thought was: "We could be saving so many lives."
The CEO and founder of HOPE Online Forum for Abused Women and Children, Margro was working daily with victims of drug-related violence, in a country where drug consumption is twice the world norm.
But Margro had a personal stake in the fight, too, as a former crack addict. "If I'd known the truth about drugs back then and educated myself… I would not have touched a single drug," says Margro. "That's why I believe that there is still hope and that I have been given a second chance at life."
Seizing that second chance, Margro got to work. She began by overseeing the distribution of 2,000 booklets at a major political rally. Next, to create what she calls a "ripple effect," she organized the training of 60 hand-picked community leaders in Gauteng Province, empowering those already actively addressing social ills with effective tools.
Margro then formed her own Drug-Free World group, and held a launch event attended by more than 5,000, which in turn created an avalanche of interest with more than 500 requests for seminars in schools, churches and other community venues. "We have created a monster," she says.
While her team fulfilled those requests, delivering the Truth About Drugs training at venue after venue, it simultaneously targeted Eldorado Park, a neighborhood where an estimated 72 percent of the population from age 6 to 60 uses drugs. Through door-to-door distribution, Margro's team reached 42 percent of Eldorado Park's households, and the neighborhood reported a 30 percent drop in driving under the influence.
Margro, who rose to become the Director of Foundation for a Drug-Free World South Africa, had soon created 24 chapters throughout the country, and received provincial, then national government backing to bring the program to schools across South Africa.
"So the message for addicts out there is: look at me today," says Margro. "I'm one example that it's not easy, it's a fight. I found that the only way to do that is by going out and helping people. It's about saving lives. And it's the best high that I've ever had."
---
TAKING ACTION
Air The Truth About Drugs PSAs in

Your

City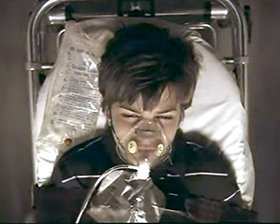 Television stations are often required by governments to devote airtime to public service, and they rely on individuals like you to provide them with that content. So let them know about The Truth About Drugs award-winning public service announcements (PSAs). These convey the harsh realities of drug abuse to the masses, and in so doing, can save lives.
To get the PSAs on screens across your area, follow these simple steps:
1) Contact the Foundation for a Drug-Free World to obtain multiple PSA DVDs.
2) Reach out to each station in your area and ask which staff member handles PSAs.
3) Send the DVD and an explanatory letter to that person, including why you feel he/she should air the PSAs.
4) Follow up and find out if the station is a go.
5) If the PSAs air, well done! Let us know!
For more information, contact the Foundation for a Drug-Free World.
---
DONATE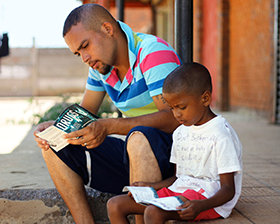 Support the Foundation for a Drug-Free World and help protect young lives from the destructive effects of drugs. Your contributions enable us to make our educational materials available free of charge to schools, youth organizations and other groups and individuals. Your support helps empower people with the facts they need to live healthy, drug-free lives.
---